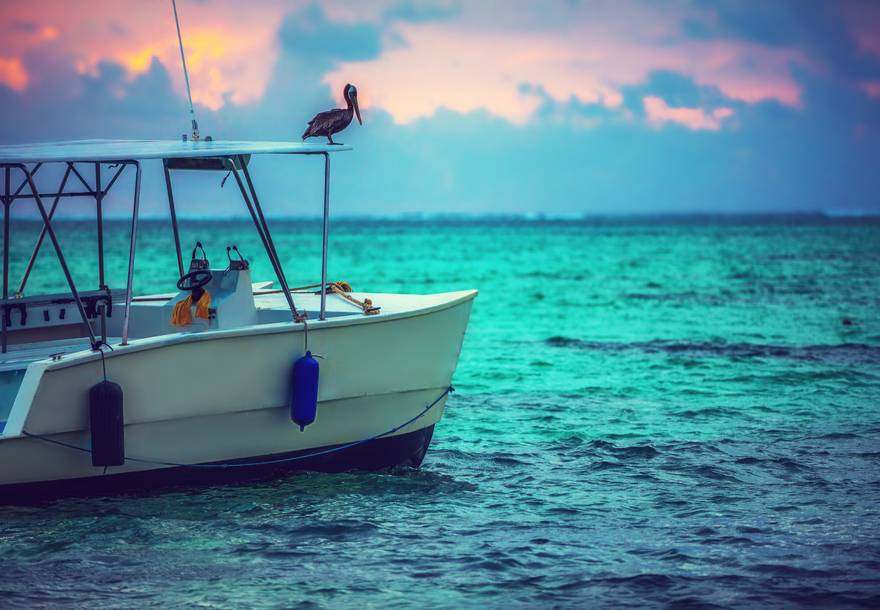 26 Mar

Where and Why to Go Fishing in Punta Cana
Where and Why to Go Fishing in Punta Cana
The islands bathed by the Caribbean Sea are considered one of the best kept treasures in the world. They hide a multitude of ancient stories, great hidden secrets and many activities and a mix of cultures to discover.
Despite being a relatively small territory, the island of Hispaniola, where the Dominican Republic is located, is home to all kinds of goodness, beyond its best known virtues such as the infinite kilometres of coastline and its warm and pleasant temperatures all year round. 
One of the great attractions of the Caribbean, and of the Dominican Republic in particular, is its incredible biodiversity, so typical of tropical places. 
Within this heterogeneous and immense biodiversity, what really stands out is the vast number of animal species that can be found both on the land and in the water. And the fact is that, in addition to being able to go for a refreshing swim 365 days a year, the waters that bathe the Dominican coast also allow you to go fishing, being able to catch a huge number of species. 
Not surprisingly, Punta Cana is listed as one of the five favorite places among fishing enthusiasts who come here to practice their hobby.  
A must-do activity: fishing
With one of the most extensive coasts and coral reefs in the entire Dominican Republic and the Caribbean, Punta Cana also stands out as an attractive destination for sport fishing. Within the range of possibilities that fishing offers in the Caribbean, you can practice bottom fishing, fly fishing and fishing in lagoons. 
As an island, there are many possibilities when it comes to fishing in Punta Cana, although there are certain areas on the island that are more prone and better adapted for enjoying this activity, for several different reasons. 
Given the delicateness of the devices used to practice fishing, such as rods or hooks, it's a good idea to rent these items in specialized stores, where you can select the most appropriate rods depending on the type of fishing you'll be practicing and the type of species you want to catch. 
The approximate duration of a day of fishing in Punta Cana offshore is around four hours, there are companies that organize these outings, picking you up from the door of your hotel. Although the marine diversity of the Caribbean is very extensive and depends on the season in which you are visiting, some species especially stand out, such as the swordfish, sailfish, tuna, mackerel, barracuda or mahi-mahi.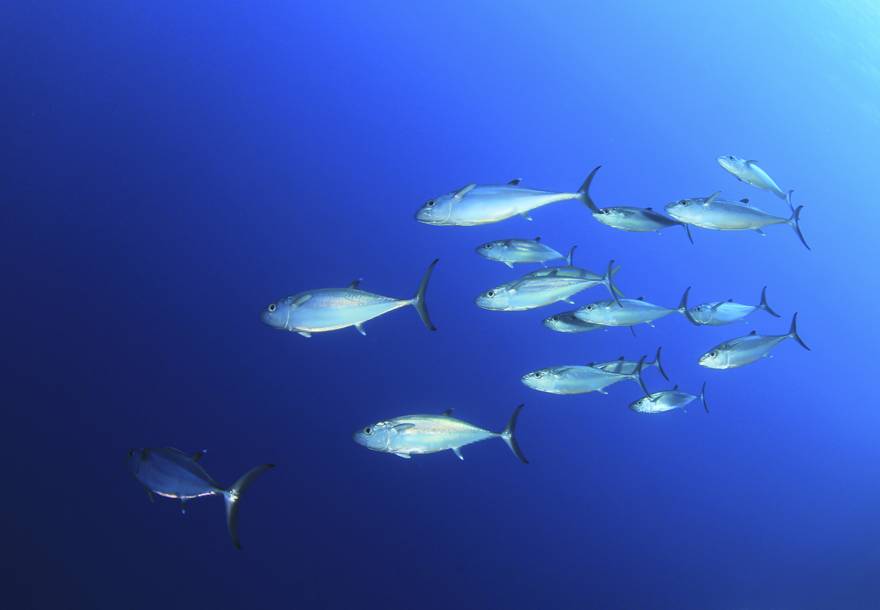 It is precisely this species that is the most sought-after: the mahi-mahi, which is a blue, green and gold fish, only common in tropical and subtropical waters, which can grow to over a metre in length. Due to its large size and incredible beauty, it is one of the most highly appreciated marine species by those who love sport fishing. 
In addition to being a singular catch, its evasiveness and stunts make it one of the most difficult species to fish in all of Punta Cana. If we analyse the fish from a gastronomic perspective, we'll find that it is a meaty white fish, with a mild and very versatile flavour, easily adapting to different recipes. 
Fishing spots in Punta Cana
Although its kilometre-long coasts offer endless possibilities, there are certain spots that stand out in the Dominican Republic for going fishing, regardless of whether you are an expert fisherman or a beginner. In places like Cabeza de Toro or Cap Cana, it is popular to catch and release all animal species that are not use for food.

The best time of year to go fishing in Punta Cana 
Despite the fact that its extensive marine diversity allows you to enjoy practicing fishing all year round, the fishing season ranges from March to September, where exotic species such as the marlin can be caught, at a distance of between two and ten miles away from the coast. Such is the devotion to this species in the Dominican country that different teams and clubs organise outings and tournaments to catch this giant fish. 
Among these tournaments, the White Marlin Fishing Tournament stands out, organised by the Santo Domingo Nautical Club at its headquarters in Cabeza de Toro. 
The same entity also organises the International Blue Marlin Cabeza de Toro Tournament, one of the most important tournaments in sport fishing. 
Marlin and tuna fishing
The boat, led by an expert captain, will set sail for one of the so-called hot spots, areas where you're likely to catch fish more easily. 
The marlin is a species that refuses to be caught, demonstrating great fierceness and strength, being able to jump out of the water and impressing anyone who gets a chance to admire this unique species. 
During the trip out at sea, you'll find that it's easier to catch other species, such as barracudas or tuna. 
For tuna fishing, another method is practiced called "trolling", which consists of dragging the fishing lines from a boat. As bait, colourful lures are used to attract the tuna, which is logical considering how colourful the other marine species in the Caribbean are.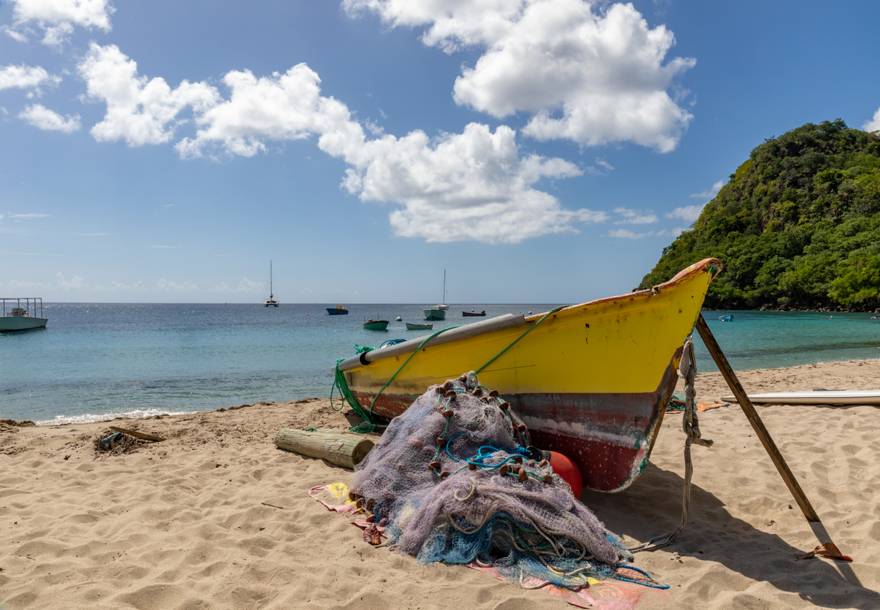 Tips for fishing in Punta Cana
The outings organised by the companies that offer this type of activity usually have the necessary equipment to enjoy a great day of fishing at sea, and also usually include food and drink.
However, not all the packages offered include aspects such as food or sunscreen, so it's a good idea to check with the companies regarding this information to ensure you're well prepared for your day out at sea. 
Although with these packages you're always accompanied by expert fishermen, you should be familiar with some tricks to make it easier to catch lots of fish. First of all, you need to pay close attention to the waves: it will be easier to find fish in places where the ripples of the ocean seem to be rolling with foam. Another ally that will help you fish is to reach the sea bottom, where a large number of fish are usually found.  
Another basic variable when fishing is the clearness of the sea: if the waters are cloudy, it'll be harder to find fish, and this will be a sign that a storm has recently happened. On the other hand, if the waters are crystal clear, it'll be much easier to go fishing.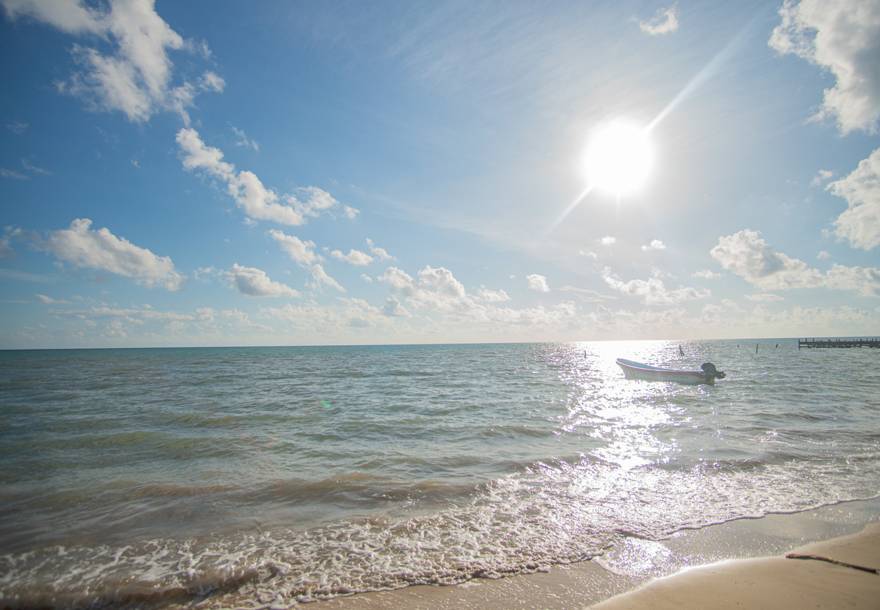 Fishing in Playa Bávaro
From Playa Bávaro, open sea fishing trips are offered, with pick-up at the door of your hotel. These packages include all the accessories you need to go fishing, and other useful items such as refreshing drinks. At the end of the day, you will have the option to cook and enjoy the species you have caught during your day out at sea.