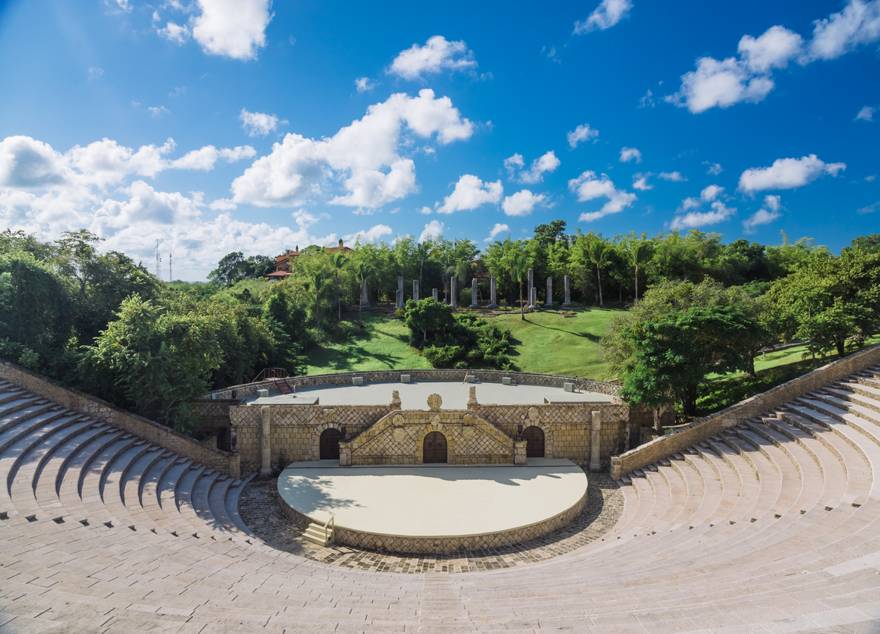 19 Mar

Complete Guide for Visiting Altos de Chavon
Complete Guide for Visiting Altos de Chavon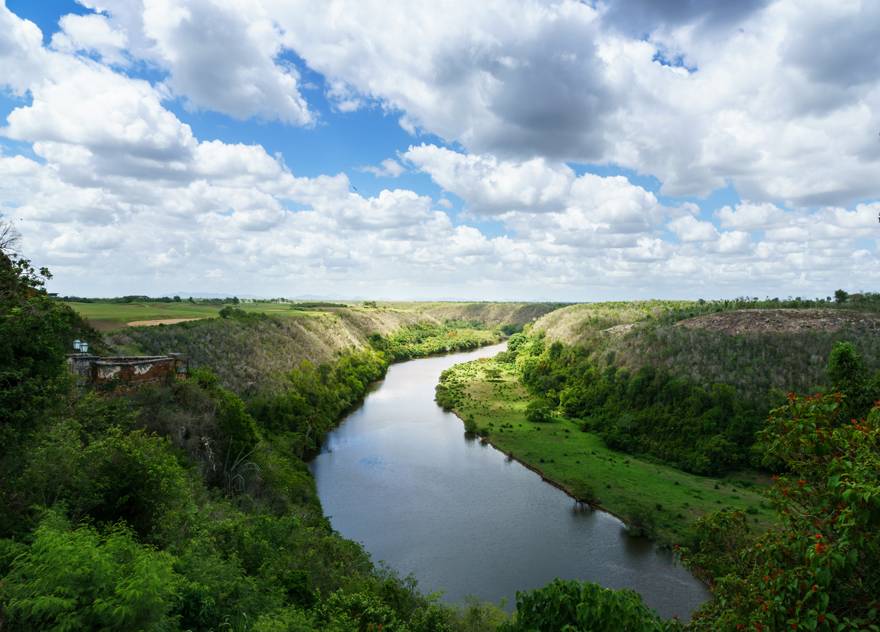 La Romana is a province in the Dominican Republic, known as La Flor del Este, located a few kilometres from Santo Domingo and 70 kilometres away from Playa Bávaro, with a travel time that is just over 50 minutes. 
Altos de Chavon: a cultural reference
La Romana has a large number of different kinds of cultural and tourist activities, among which Altos de Chavon is a highlight, a town that is a replica of a 16th-century Italian/Spanish town, characterised in particular by its cobbled streets and buildings constructed using blocks of coral and terracotta stone. 
The town of Altos de Chavón in Santo Domingo is located at the top of a leafy hill, irrigated by the Chavon River, a body of water to which the town owes its name, with a majestic character and a cinematic history, as it has served as the setting for various films, including Apocalypse Now, directed by Francis Ford Coppola. 
The town was built in 1976 in a privileged environment on the banks of the Chavon River by Roberto Copa, former designer at Paramount Studios, and Charles Bluhdorn, an American industrial entrepreneur. Its winding streets, nooks and crannies will allow you to immerse yourself in the Italian Renaissance of Michelangelo, Raphael or Leonardo Da Vinci. 
Also known as the City of Artists, Altos de Chavon has become a cultural reference in the province of La Romana and in the Dominican country in general. As a cultural hotspot, it has become a meeting point for different types of art, where you can find craft workshops, art galleries and artist studios. 
Such is the cultural activity in the town of Altos de Chavon that it offers an extensive Programme of Studies for which students from all over the world compete to get a spot to learn design, fashion or ceramics. Eventually, students in this programme can exhibit their works at the prestigious Parsons School in New York City.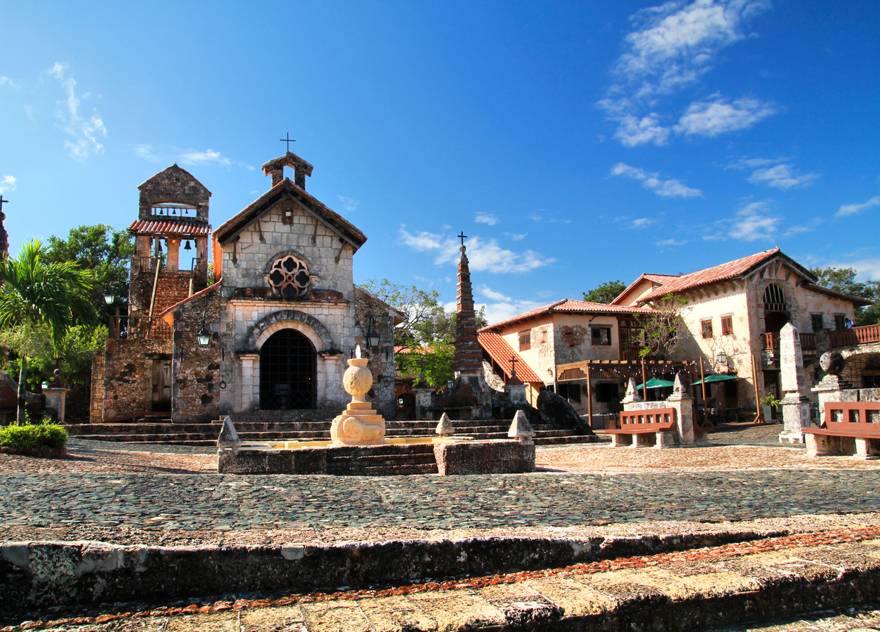 This town on the eastern side of the Dominican Republic has several of the country's main attractions: the friendly hospitality of its smiling inhabitants and the Caribbean music that can be heard throughout its winding and narrow streets. To this, you can add fashion jewellery, gifts and cigars stores, and bars with live music that, together with its architecture, makes Altos de Chavon a must-see during your trip to the Dominican Republic. 
Church of San Estanislao
In the central square of Altos Chavón is located the Church of San Estanislao, one of the most photographed buildings by tourists. Despite having an old appearance, it was actually built in 1979, and many Dominican couples choose it as the place to get married. Highlights of the church include its Neoclassical façade, a small rosette and a bell gable with two bells that are accessed through an outdoor staircase. Inside are the remains of the patron saint of Poland, St. Stanislaus of Szczepanów, to whom the church owes its name, and a replica of the city of Krakow, sent by Pope John Paul II to commemorate the inauguration of the church.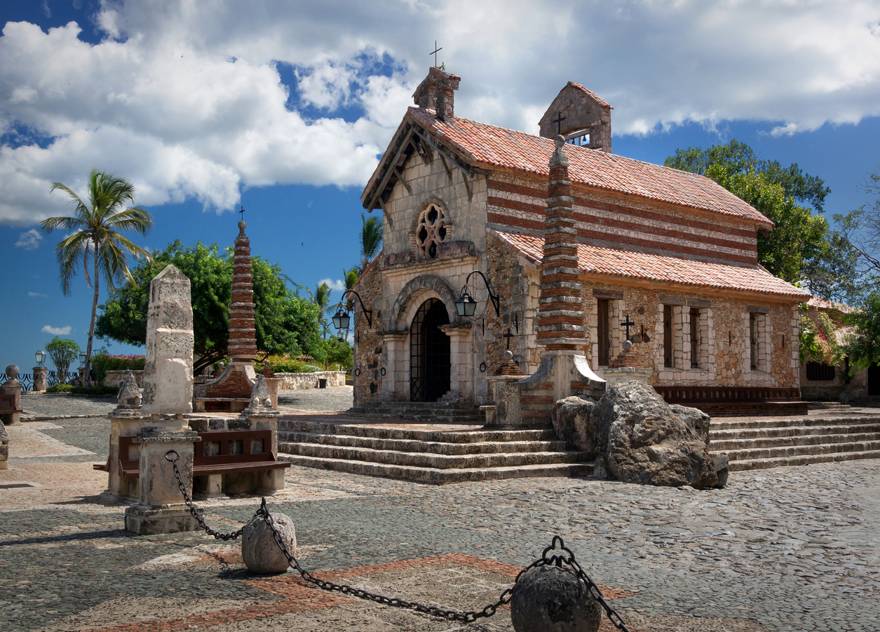 Altos de Chavon Regional Museum of Archaeology
Located in front of the church is the Pre-Columbian Museum, where you can enjoy a permanent exhibition dedicated to pre-Hispanic art, from the pre-ceramic period to the Taínos, and where guided tours, exhibitions and workshops are organised.
Casa de Campo
The town is also very close to  Casa de Campo, which has three golf courses (Teeth of the Dog, Dye Fore and the Links) and a magnificent coastline, where you can visit Catalina Island or enjoy Playa Minitas, a beach that's known for its calm, turquoise waters and fine sand. 
Outing to Saona Island
Due to its proximity, if you start out in Altos de Chavon, a good idea is to visit Saona Island, a town from which boat trips are organised, and where you can enjoy magnificent views of the Chavon River and the Caribbean Sea. During the trip, the organised boat trips will take you to a natural pool, where you can swim in calm and cristaline  waters, appreciating the characteristic starfish common in this area.
In addition to this, from the Catuano Channel, you will see the impressive mangroves, the main maritime ecosystem found in swamps, where a type of woody plant grows that is only seen in tropical regions.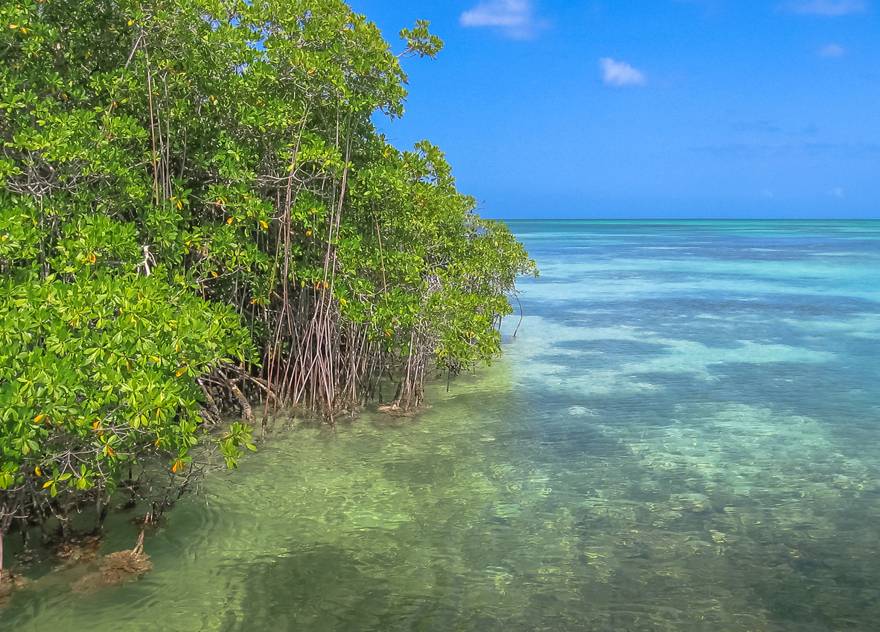 In the northwest of the region, Saona Island is characterised by its caves and caverns, a very interesting area due to the countless indigenous relics that have been found here. 
On the island, the most relevant town is Mano Juan, a Dominican fishing village that stands out for being home to the Sea Turtle Conservation Project that is being developed here. 
Altos de Chavón Amphitheatre 
Without a doubt, the greatest attraction in the town of Altos de Chavón is its Greek amphitheatre, an impressive outdoor installation with capacity for 5,000 spectators, which offers concerts and performances by the main Dominican and international artists throughout the year.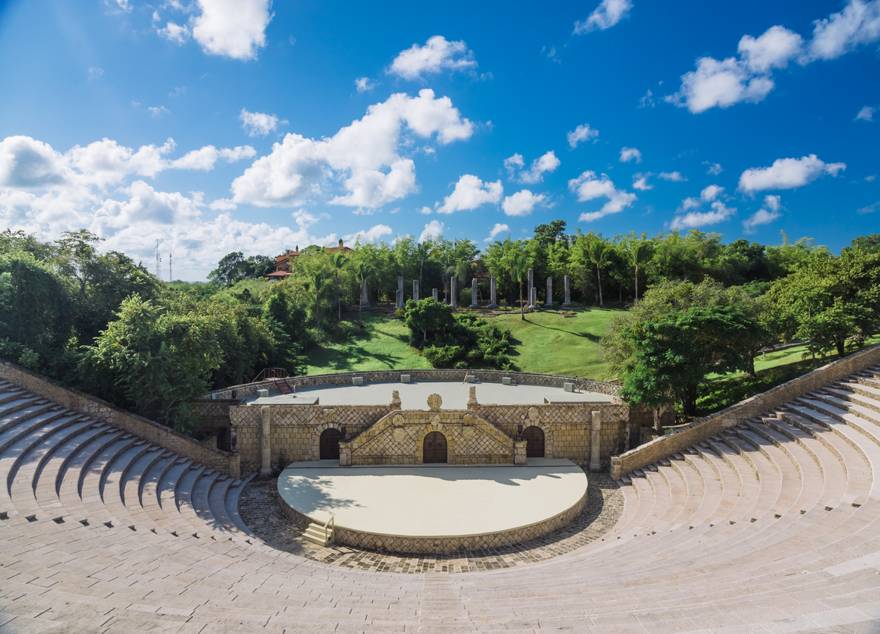 Specially noteworthy was its inauguration concert, where artist Frank Sinatra performed, after which this amphiteatre has hosted many other artists such as Juan Luis Guerra, Sting, Shakira, Gloria Estefan or Elton John. In addition to the magnificent concerts it offers, one of the greatest attractions of the amphitheatre in Altos de Chavón is being able to experience an outdoor concert while enjoying a sky full of stars. 
Due to its architectural style, cultural wealth and tourist heritage, Altos de Chavón is an essential place to visit during your stay in the Dominican Republic.