30 Jun

Honeymoon Trip to Punta Cana in 2022
Honeymoon Trip to Punta Cana in 2022
The pandemic has generated a situation of uncertainty that is finally beginning to clear up. In 2022, many couples are deciding to finally say "I do", after having postponed their wedding due to the pandemic. In this post we'll tell you why Punta Cana is the ideal place for your honeymoon.
It's time to plan all those events and celebrations that we had postponed and to start looking to the future. If you plan on getting married this year, don't lose hope and start designing the honeymoon of your dreams.
Plan, organise and start imagining your honeymoon trip to one of the most paradisiacal places in the world which, for many travellers, is the ideal destination for their perfect and unforgettable honeymoon.
IDEAL ACCOMMODATIONS FOR YOUR HONEYMOON
You can choose between several different types of packages, but perhaps the most comfortable one that will allow you to truly relax will be an all-inclusive honeymoon to Punta Cana. Thus, you'll be able to choose the best accommodation that offers you a complete service without having to worry about anything other than enjoying your stay, your partner, and the best beaches you can imagine. 
The all-inclusive luxury resorts that you can find in the Dominican Republic are a guarantee of quality customer service, comfort and tourist accommodations. You'll only have to worry about packing a hat, as well as a good sunscreen. You'll find plenty of sunshine and good weather most of the year.  
In this regard, the Lopesan Costa Bávaro Resort, Spa & Casino has positioned itself as the perfect option. Truly luxurious facilities in a paradisiacal environment, with a selection of leisure activities that is unrivalled in the area, like The Boulevard.
PUNTA CANA FOR COUPLES
There are many adults-only hotels and resorts that offer special packages for honeymooners. They have suites with all the amenities to make your trip as a couple unforgettable. An ideal honeymoon and a unique and unrepeatable experience. 

OTHER ACTIVITIES IN PUNTA CANA FOR YOUR HONEYMOON TRIP
On your honeymoon trip to Punta Cana, relaxation and fun are guaranteed, but you also have a wide variety of plans and activities to choose from on these special days.
SPORTS AND PLACES TO VISIT
Do you like sports? You can take advantage of the trip to practice all kinds of water sports or partake in the unique experience of swimming with dolphins. In addition, every day you'll have the opportunity to visit paradisiacal places such as Saona Island or the Samaná Peninsula. 


THE INLAND AREA THAT YOU NEVER EXPECTED
The dreamy Caribbean landscape also offers you inland tourism. How about a unique jungle tour? But that's not all, because there are endless gems that you can't miss on your honeymoon in Punta Cana, such as the Los Haitises National Park. Its name translated means "mountainous land" in the Taíno language and it has magnificent rock formations that rise out of the water. Along the bay you'll discover lush mangroves and caves known for having the largest number of petroglyphs and pictographs in the country. Did you expect to find all this?
Adventure and nature in the parks, plantations, zip lines and circuits to discover endless species of wild animals and various species of flowers and tropical palm trees of African descent that decorate the coasts and hills of the country.
THE BEST BEACHES FOR YOUR HONEYMOON TRIP IN PUNTA CANA
Did you know that the beaches in Punta Cana and Bávaro are considered to be among the best in the world? They have the highest concentration of blue flags in the entire region. Without a doubt, it is the ideal destination for your honeymoon trip, as you won't know if you're in a dream or real life. You'll take home so many memories that will remain engraved in your mind forever and that will make your stay in Punta Cana the most special trip of your life.

UNIQUE AND DELICIOUS GASTRONOMY
Bávaro is perhaps the most complete area in Punta Cana. It has spectacular hotel complexes and resorts, gift shops, theme parks and a wide variety of fish and seafood restaurants in the area, where you'll find both Creole and international cooking. You're sure to enjoy a good meal!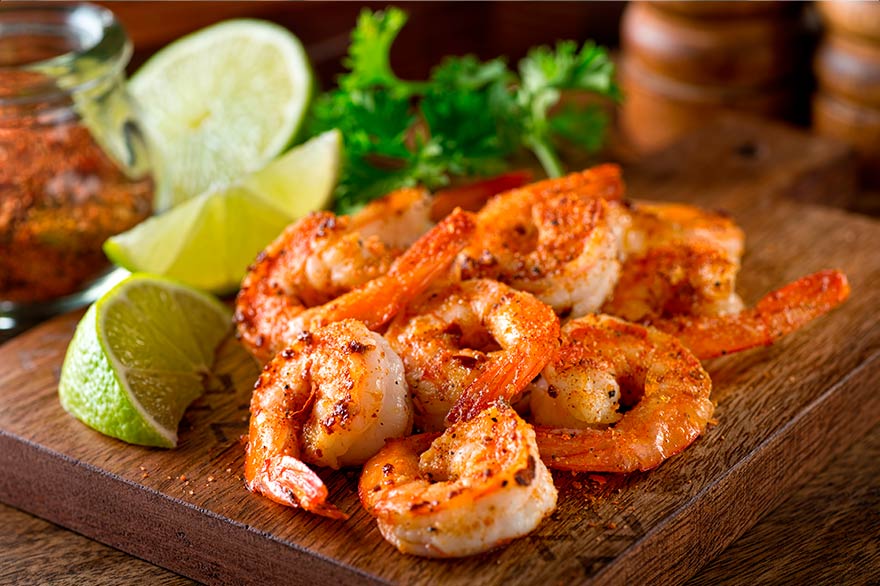 What do you think of all these plans for your honeymoon trip to Punta Cana? If they've peaked your interest, you'll be happy to know that the Punta Cana International Airport is located just 30 km from the hotel areas, which makes it even more accessible. 
There's no doubt in your mind about where to choose as your honeymoon destination, right?