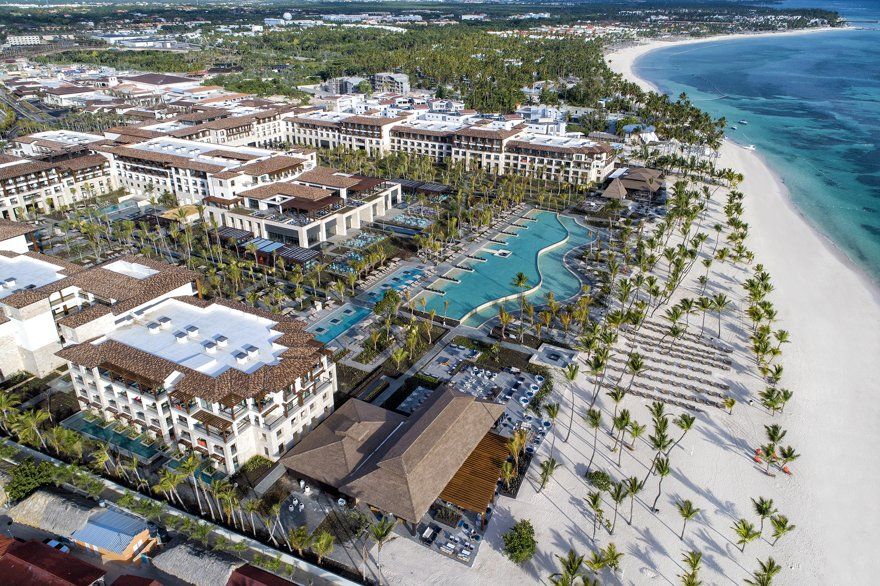 08 Aug

Why This is One of the Best Hotels in Punta Cana If You're Travelling with Kids
Why This is One of the Best Hotels in Punta Cana If You're Travelling with Kids
Travelling to Punta Cana as a family is an experience that parents and children alike will never forget. Immersing the little ones in a tropical environment so different from any other place they've ever seen will offer them new experiences that will be engraved in their memory forever.
In order to have an excellent family trip, it's essential that you take into account several factors before making any reservations. The most important of which is perhaps choosing which hotel to stay at. The resorts in Punta Cana are usually "all-inclusive" and the numerous services they offer mean that families often spend a lot of time at their facilities.
In this regard, all-inclusive hotels like the Lopesan Costa Bávaro Resort, Spa & Casino are among the most spectacular and complete hotels in all of Punta Cana.
What to evaluate in a hotel in Punta Cana if you're travelling with kids
Let's see what qualities and characteristics set Lopesan Costa Bávaro apart from other resorts, which will allow you to have a unique experience on the shores of the Caribbean.
The most exclusive environment in Playa Bávaro
Of the more than 40 kilometres of beaches that make up Punta Cana, there are a few that really stand out for families, as the heart of a natural paradise. Playa Bávaro is recognised as a UNESCO World Heritage Site and is internationally renowned as one of the best beaches on the entire Costa del Coco.
It's excellent location in the heart of the Caribbean will allow you to give in to the sway of the gentle waves from the moment you arrive, relaxing in the sun as your kids play on the beach.
Excellent location and accessibility for family activities
The unique location of Lopesan Costa Bávaro will make your holidays a delight for the five senses. You will be accompanied by a feeling of relaxation and exclusivity starting at sunrise in your room, since the hotel's facilities have been fused with the surrounding environment's abundant vegetation, connecting its gardens and the white sandy beaches in total harmony.
The privileged location of the hotel will also be felt when organising any outing or activity to other recommended places of interest for families in Punta Cana. The location of the hotel and the accessibility of these activities is unbeatable.
Fun and leisure for the whole family
The littlest ones at home will get to enjoy six pools, slides and various water activities every day. They will also have their own "Panchi Kids Club", which offers specific activities for kids between 4-12 years old. All of which have been designed exclusively for them and under the supervision of specialised personnel.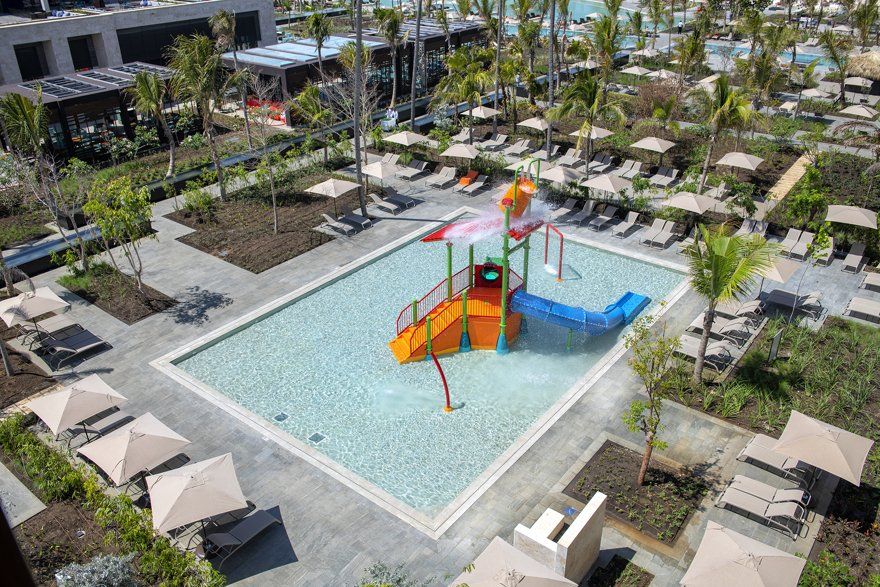 For teenagers between 12-16 years old, there is "Vibe", a recreational and leisure area where they'll want to spend hours while parents disconnect and find relaxing, more private spaces.
The kids in the family will also find an infinite number of very stimulating, recreational activities for kids that they can do throughout the entire island and, in particular, in the Punta Cana region.
If you want to have a dreamy holiday in Punta Cana, surrounded by endless experiences of luxury and exclusivity, it is essential that the hotel you choose exceeds your expectations and that it has been specially designed for families travelling to Punta Cana with kids.