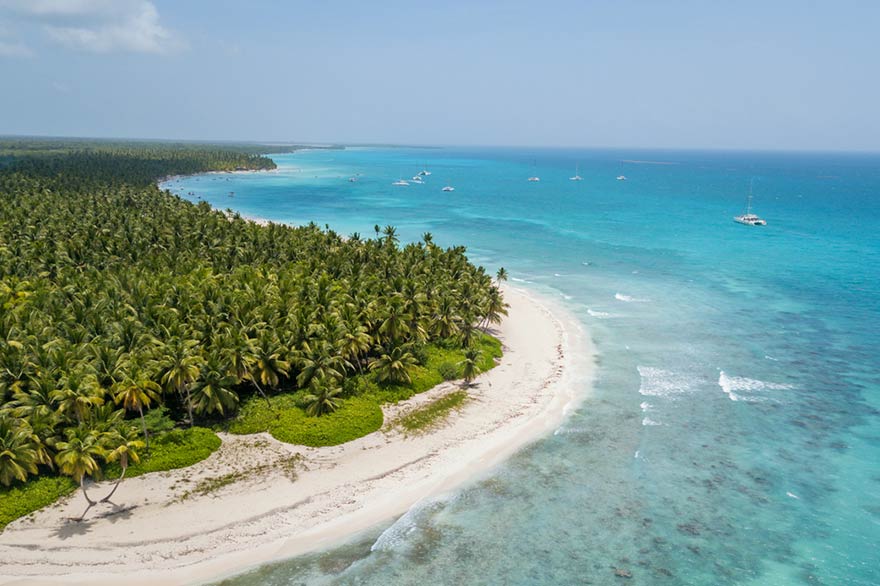 11 Oct

Saona Island – Complete Travel Guide 2022
Saona Island – Complete Travel Guide 2022
Saona Island covers a total of 110 square kilometres and is one of the largest islands in the Dominican Republic and one of the most visited each year by those who decide to spend their holidays in Punta Cana. Every day it is visited by around 2,000 people, which adds up to more than 600,000 people per year.
In this guide you'll find everything you need to know to organise your visit to Saona Island.
Where is Saona Island?
Saona Island is located off the coast of the province of La Romana and is part of the Cotubanamá National Park.
How to get to Saona Island
There are mainly two options for getting to Saona Island: booking an organised tour or going on your own.
In the case of organised tours, they will pick you up at the hotel and take you on a catamaran to Saona Island. Once there, you'll be free to explore the island until the scheduled return time arrives and you'll be dropped back off at the hotel.
If you decide to go on your own, you should know that you can get a catamaran from different places. So, you could leave from Playa Bávaro or go to other nearby places such as Bayahibe or Boca Chica. These catamarans have a capacity for 50 people and the journey takes approximately an hour and a half.
You should go during the morning to make the most of your time visiting Saona Island.
What to do in Saona Island
Once you get to Saona Island, you'll see that you've reached a special place.
The island only has 500 inhabitants divided into two settlements: the towns of Mano Juan and Catuano. The first is a fishing village, with humble wooden buildings and lots of charm. Catuano, popularly called "Playa Catuano", has a detachment of the Navy. After you reach the island, you should start by walking around these areas and discovering a little more about the history of the Dominican Republic.
Saona Island also stands out as a natural area thanks to the fact that it contains a high percentage of native species and a rich variety of flowers. This means that the island has different ecosystems, such as scrublands, semi-humid forests and the famous mangroves, which will be worth taking several photographs of to make sure you have a lasting memory of this very special island.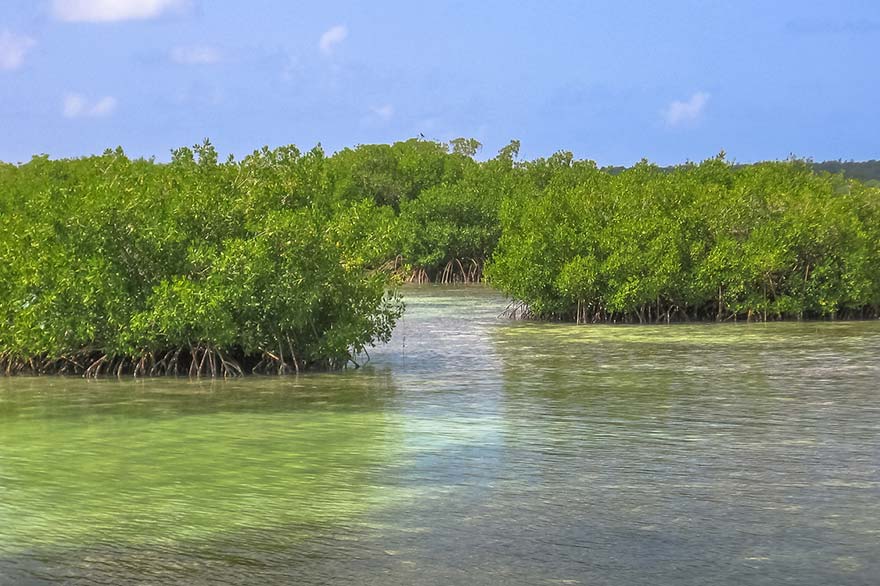 The island is famous for its lagoons, among which is the Secucho lagoon, located inland, or there is the Canto de la Playa lagoon or the Las Flamencos lagoon, to the south. Many of them are barely separated from the sea by narrow strips of sand, which makes them very relaxed places to go for a swim, ideal for children to play. You'll see that it's worth going for a walk to discover this peculiar landscape.
Of course, the island has several beaches that are well worth the catamaran journey, since they are considered to be some of the best beaches in the Dominican Republic. Their fine white sand and coconut trees will remind you that you're still in paradise. You can lie down on one of the sun loungers on the beach and enjoy coconut water directly from the fruit itself that will be served at the beach bars you can find there.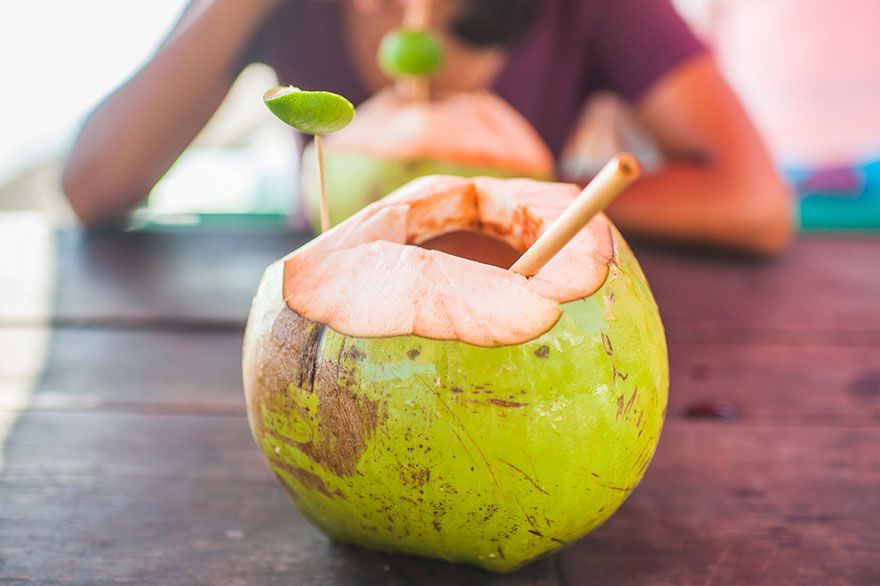 Did you know that Saona Island has incredible coral reefs? Don't miss the opportunity to go diving or snorkelling to discover all the incredible underwater life on this Caribbean Island, where you'll be able to see some of the more than 40 species of fish and 124 species of molluscs that have made this island and its reef their home.
One of its most famous inhabitants are perhaps the hawksbill turtles, one of the most protected species of turtle and that can be seen every year on Saona Island along with other species such as the leatherback and green sea turtle.
The reason is that on this island the Saona Island Sea Turtle Sanctuary can be found, a sea turtle conservation project that has been set up in Mano Juan with the purpose of monitoring the nests using a GPS system to help ensure the survival of these currently threatened species. If you have the opportunity to see a turtle, try to admire it without touching it, letting it continue on its way without any stress so that it can continue to identify Saona Island as a quiet place to breed and have its young hatch.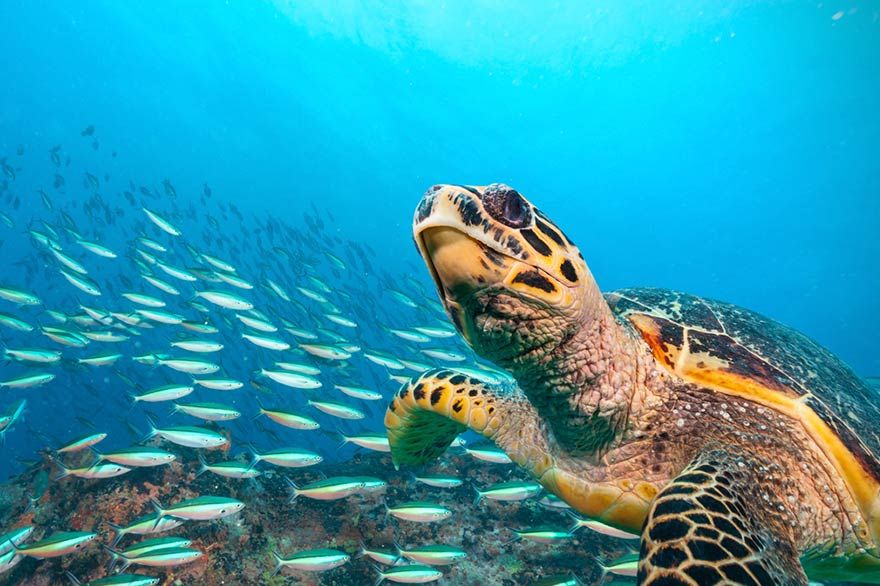 In addition to turtles and marine animals, the island is teeming with life. You will be able to see beach seagulls, waders and green parrots, among other birds, as well as other animals such as the rhinoceros iguana or the incredible fisherman bat.
But Saona Island also has other legendary places. Located inland is the Cotubanama Cave. History tells that it was here that the Taíno chef, called Cotubanama, took refuge centuries ago. If you want to visit this interesting space, it's very easy to get here on a path from Catuano.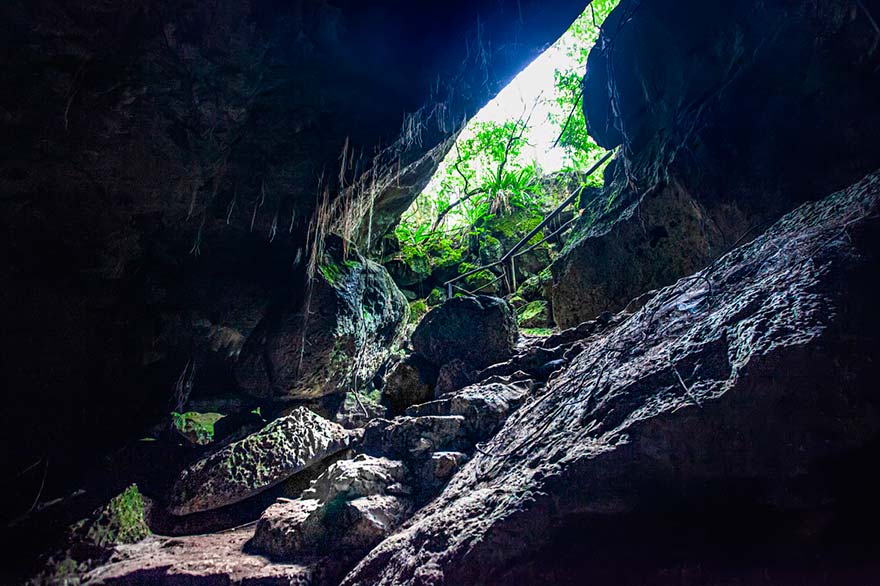 As you can see, Saona Island is one of the most incredible places in Punta Cana to take some time to visit and spend the day. Above all, it is such a calm and unique island that it's perfect for visiting as a family with kids, where they'll enjoy everything from the catamaran trip to going swimming in the lagoons or visiting the island's towns.
If you're thinking about visiting Saona Island on your next holiday, you should take cash with you in order to buy food/drink or some small souvenirs.