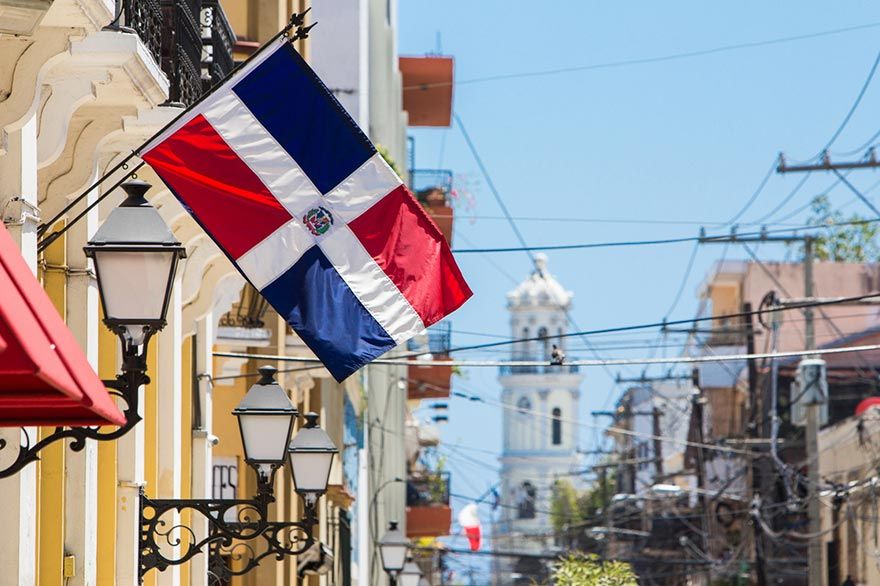 09 Jun

Art and Culture in the Dominican Republic
Art and Culture in the Dominican Republic
All countries have a unique culture and way of expressing themselves, which are reflected through art. The Dominican Republic is no exception. Although this country is often most famous for its beaches, as soon as you set foot on the island you'll see that it can offer you so much more, such as unique moments that will immerse you in art and culture throughout the entire country.
Music in the Dominican Republic
As we already told you about in our article about traditional music in the Dominican Republic, music is part of the country's culture. If you walk through the streets of its cities and towns, it's likely you'll be doing so to the sound of its music. Of all the styles, we can say that the merengue is the musical genre that has stood out the most, to the point of being considered the national dance. However, it bases its rhythm on an earlier type of dance, called the "tumba". Its origins come from African, but it is in the Dominican Republic where it evolved to what is currently known as the merengue and that'll have you moving your feet to its rhythm. You won't be able to help it!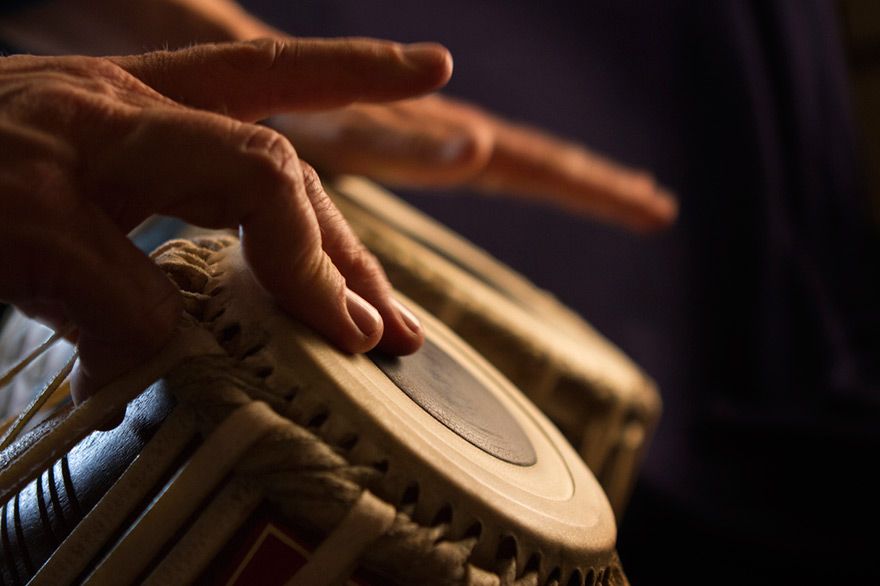 But if there is one thing that characterises the Dominican people, it's that there's no rhythm they can ignore. That's why we find other internationally-known dances such as the bachata that, although it's not part of the country's most traditional music, has become very popular in recent years. The "son", for example, is another type of dance that, despite not being as widespread as the merengue or the bachata, we can easily say is also a pure Dominican rhythm.
All of this music and the dances that go along with it are an explosion of joy that can be enjoyed throughout the country on a day-to-day basis, becoming even more important at the local festivals and celebrations.
Festivals in the Dominican Republic
The inhabitants of the Dominican Republic are characterised by their happiness and ability to know how to enjoy every moment to the fullest, which ends up materialising in countless festivals, as important as they are interesting, that are celebrated throughout the country.
One of the most noteworthy festivals is that of the country's patroness, a deeply rooted tradition that is celebrated every January 21st, coinciding with the date of Our Lady of Altagracia, who is considered to be the protective and spiritual mother of the Dominican people. This day is a national holiday, with it being most important at the Basilica of Higüey, very close to Playa Bávaro, since it is a pilgrimage point where Dominicans from all regions travel to in order to celebrate the religious festival of their patroness.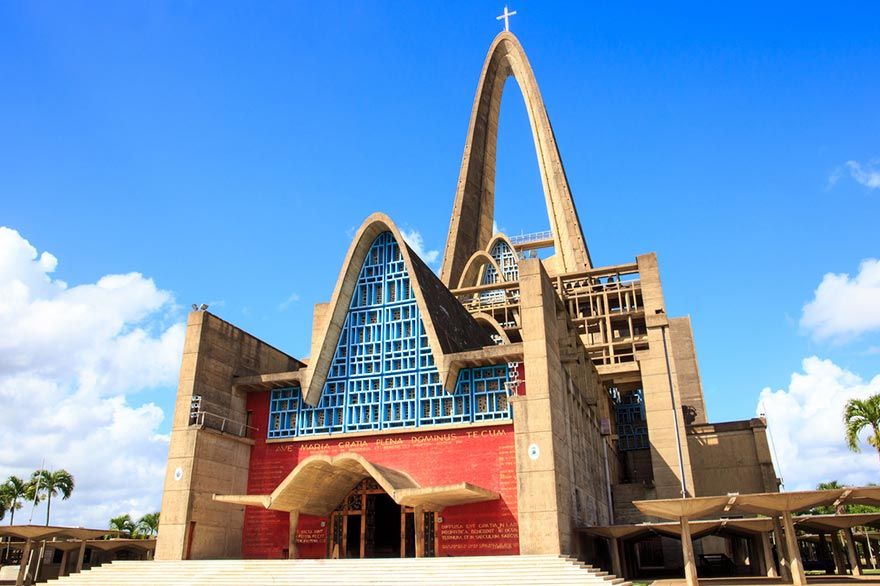 On the other side of the coin, instead of a religious festival we have the pagan festival par excellence, Carnival, which is part of the Dominican Republic's traditions. Each province celebrates its own Carnival, so if you are planning your trip for the months of February or March, it's important to know that you may be able to enjoy one of the most colourful festivals of the year. The place where this festival has its biggest celebration is in La Vega, to such an extent that it is already considered the most joyous and special Carnival in the entire Caribbean. If you come to experience it first hand, you'll get to learn about its famous "Cojuelos Devils" up close and enjoy (or suffer through) the mischievous tricks they play.
In our article on local festivals in Punta Cana, you can learn about the most important celebrations and their dates in order to take them into account and participate in any of the ones you choose.
Traditions in the Dominican Republic
The entire country is very driven by tradition. Word of mouth from generation to generation has allowed its cultural legacy to travel throughout history to the present day, and many of these traditions are truly very curious.
There are several traditions in the Dominican Republic, but perhaps one of the least known, possibly because of the time of year when it takes place, is the Christmas charamico. It is the Dominican version of the Christmas tree, with white branches moulded into a cone shape. But there are many more. Did you know that Dominicans eat sweet beans for Easter? It's a recipe for red beans with sugar, milk, sweet potato and raisins that, mixed with spices, is one of the most popular dishes.
Another very interesting tradition is the "Dominican flag", which in addition to being the country's actual flag, also refers to one of the most typical dishes that is always found at traditional meals. Its ingredients include white rice, red beans and chicken or beef. Is your mouth starting to water?
Crafts in the Dominican Republic
Art and culture in the Dominican Republic are also manifested through its crafts, much appreciated by all those who visit and which are a perfect souvenir to take back with you so that you always remember your holidays in Punta Cana. Or you can always give them as a gift.
Taino crafts are possibly the best known in the country. They include countless different objects, mainly made of clay or stone with Taino motifs, as well as pictures and paintings full of colour.
On the other hand, limé dolls are also an important part of the Dominican Republic's crafts and art. Their artistic quality has made them highly valued at an international level and there are many artists whose work is exclusively dedicated to them.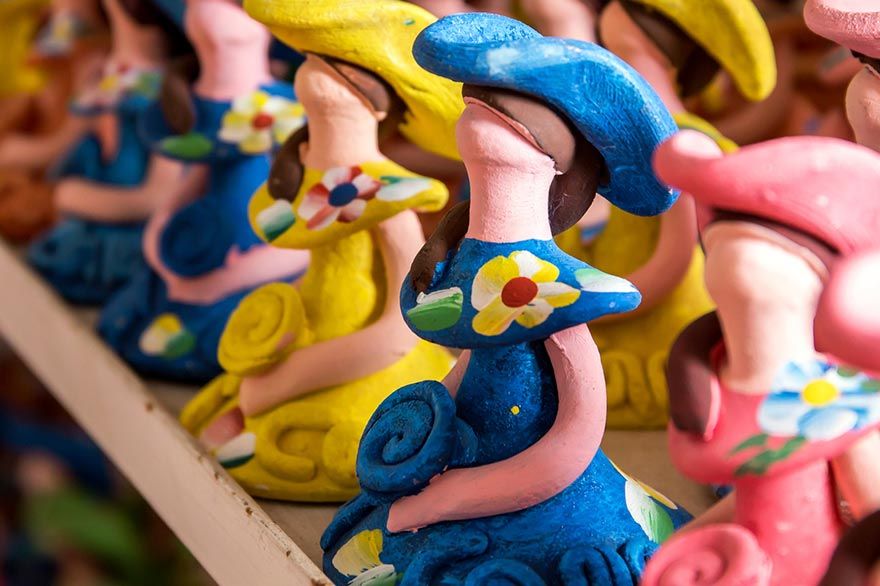 In addition, amber and larimar, a bluish stone, are also very important in the country's culture as they are very precious objects. Hence, there is a lot of jewellery that is made using these stones, allowing you to wear a highly valuable object as a souvenir that'll remind you of your holiday.
As you can see, the best way to get to know all of this rich artistic and cultural heritage is to do it first-hand, giving you yet another reason to start preparing your next holidays in the Dominican Republic.